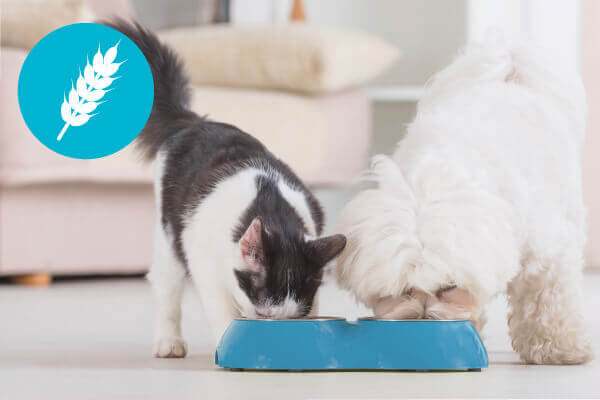 By now, you've probably heard the warnings about the link between grain-free diets and the development of dilated cardiomyopathy (DCM) in dogs. DCM is a heart condition that can result in abnormal cardiac rhythms, congestive heart failure and even sudden death.
Veterinary cardiologists, nutritionists and the U.S. Food and Drug Administration are currently investigating a possible link between those types of diets and the development of this life-threatening heart condition.
There are now enough solid, scientific studies to prove grain-free diets cause heart disease. We have seen this happen to patients at Juanita Bay, and our local, board certified veterinary cardiologists are seeing an increase in heart disease as well. If this was occurring with processed human food, it is likely the companies making those foods would be forced to stop selling it. Unfortunately, the pet industry is not as closely regulated, so these potentially harmful grain-free diets continue to be produced and marketed as "good for your pet".  
The good news is that heart disease resulting from a grain-free diet can be reversed if the diet is changed in time. Diet choice can be very controversial and we're aware that there is a great deal of information—and misinformation—available on the internet. However, our doctors rely on a multitude of scientific sources from institutions such as veterinary universities and companies that specialize in animal health research. We trust credentialed individuals and reputable organizations who use rigorous study practices.
So what do we recommend you feed your pet? At Juanita Bay, we feel strongly that a traditional diet with grain component(s) is best for the well-being of most pets. The fact is that grain allergies are very uncommon in dogs and cats and there is no nutritional proof that a grain-free diet is better for pets.
The following brands adhere to recommended guidelines:
Purina brands: ProPlan, Merrick, Chow, ONE, Friskies, Fancy Feast
Hills brands: Science Diet, Healthy Advantage,
Mars brands: Royal Canin, Iams, Eukanuba, Nutro, Pedigree
If the above brands are not addressing your pet's needs then there may be other, more unique options that could be pursued.
Should you have further questions, don't hesitate to give us a call at 425-823-8411. Your Juanita Bay Veterinary Hospital doctor is here to help you and your pet be healthy and feel good!