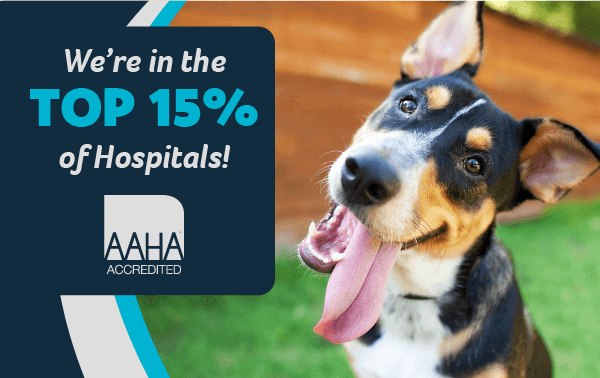 We just want to brag a little bit and mention that we have once again been accredited by the American Animal Hospital Association (AAHA)!

After a rigorous annual review of approximately 900 quality standards including our protocols, client service, medical equipment, facility and more, we have successfully renewed our AAHA accreditation for 2019, thus demonstrating our commitment to your pets' care.

AAHA-accredited hospitals are the finest in the industry, and unlike human hospitals, not all animal hospitals are required to be accredited. Only the top 12–15 percent of animal hospitals in the U.S. and Canada have achieved accreditation, and to keep this distinction, Juanita Bay Veterinary Hospital must be continually evaluated by AAHA to retain our status.

Your pet's welfare is the most important thing to us, and we will continue to do our best to provide you and your furry friend the highest quality care!

Click here to find out more about the American Animal Hospital Association. If you have any questions about Juanita Bay Veterinary Hospital, please call us at 425-823-8411.