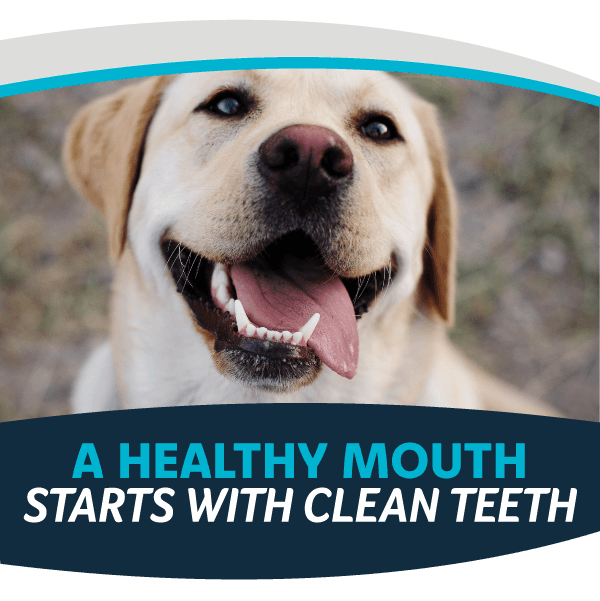 Healthy teeth and gums play an important role in the overall health and well-being of our companion animals. If you've been putting off a dental check-up and cleaning for your pet, this is a great time to get back on track. Periodontal disease is one of the most commonly diagnosed conditions in adult cats and dogs and, if left untreated, can damage the heart, liver, lungs, and kidneys. And if you've noticed stinky breath, periodontal disease may have already started.
Fortunately, dental disease can be prevented through routine cleanings performed by our highly skilled doctors and veterinary technicians. For more information on dental care for your pet, check out our blog.
Did you know that more than 70% of dogs and cats over the age of three have dental disease? That's why all cats and dogs that come in for a wellness visit receive a dental exam. Oral disease can be prevented or immediately diagnosed and treated with regular check-ups.
We also offer the convenience of digital dental x-rays for your pet. Most dental disease occurs below the gum line, and these x-rays give us a more in-depth understanding of your pet's oral health. This means we can diagnose issues early on, minimize disease progression and pain, and get your pet back to normal as soon as possible.
There are also things you can do at home in between dental visits. Try brushing your pet's teeth or switching your regular treat to a dental chew. We offer a wide variety of products in our hospital and our online pharmacy that can help keep your pet's mouth fresh between dentals. Some great options for keeping your pet's teeth clean include Oravet Dental Chews and CET Enzymatic Chews. Another simple way to keep teeth clean are OxyFresh Water additives. All you have to do is add a capful every time you fill your pet's water bowl to help fight plaque and promote healthy gums. We can even recommend prescription dental care diets to reduce plaque, stains and tartar buildup.
If your pet hasn't had a dental check-up and cleaning this year, call us at (425) 823 -8411 to make an appointment today! Or book online!