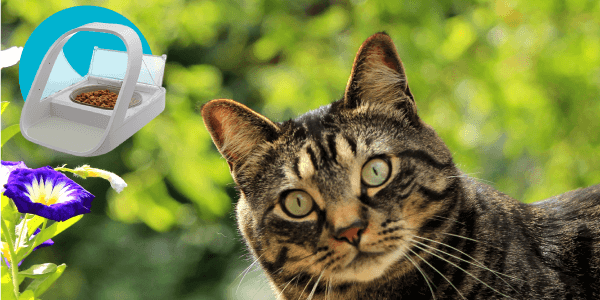 Summer Special! Find the Golden Ticket in Bravecto Plus for cats and you could win a Sure Feed Microchip Feeder while protecting your cat!
Cats are vulnerable to parasites, especially in multi-pet households. Fleas, ticks and other nasty parasites can cause serious health problems in your cat or kitten. That's why it's important to protect your feline friend with a premium, longer-lasting product that can also help ease the stress of treatment.
Bravecto Plus protects your cat from fleas and ticks, plus prevents heartworm disease and treats intestinal worms with a single, 2-month dose.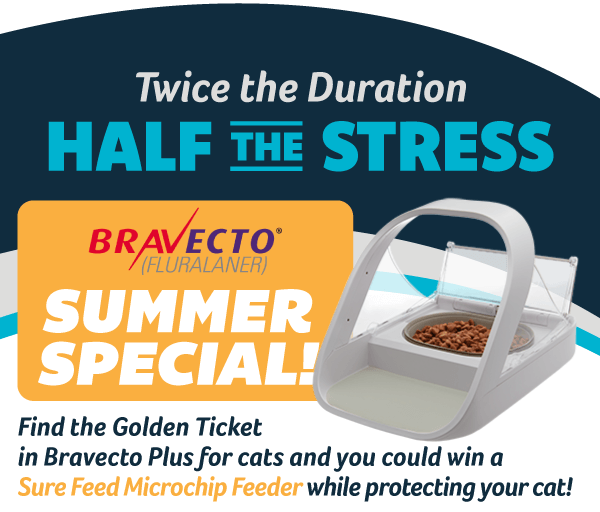 Plus, from June through August, you could win a Sure Feed Microchip Feeder for your cat! Just find the winning Golden Ticket, randomly hidden in one of our Bravecta Plus boxes, and it's yours! Purchase early and in bulk for a better chance to win! There are no limits on the number of doses you can purchase.
It's no secret that cats aren't fond of medical treatments and medications. When it comes to preventing fleas and ticks, make it easier on you both by choosing a product that covers more parasites and lasts twice as long as monthly treatments. Using Bravecto Plus for parasite control means less stress on your cat, and less stress on you.
Call us at (425) 823-8411 for more information or to make an appointment. Or conveniently book your appointment online.